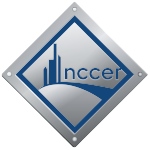 NCCER Safety Technician CSST
Get NCCER Safety Certified!
Earn your CSST, CSSS & CSSO.
100% online course + 1 day of hands-on
24/7 Online Access. Test online 7 days a week, day or night!
Schedule hands-on after online course at our QSA locations.
San Antonio, Houston, Corpus Christi & Pharr/McAllen area.
*Pass all 20 NCCER Tests + 1 day of hands-on to get certified.
*Retesting fee is $6 per test retry. Free 1st try per test included.
*Testing fees go to NCCER directly and we do not profit from them.