GROW YOUR NETWORTH. GET PAID BETTER. change your life.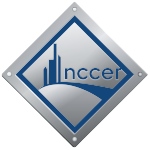 Become a NCCER
Safety Technician
Are you struggling to take your career to the next level? Do you feel stuck in a rut and unsure of what steps to take to grow your career path?
Get NCCER Safety Certified!
Earn your CSST, CSSS & CSSO.
100% online course + 1 day of hands-on
Our NCCER CSSO, CSSS & CSST Safety Technician Course is designed to help you overcome these challenges and achieve your career goals.


24/7 Online Access. Test online 7 days a week, day or night!
*Schedule hands-on after online course at our QSA locations.
San Antonio, Houston, Corpus Christi & Pharr/McAllen area.


*Pass all 20 NCCER Tests + 1 day of hands-on to get certified.
*Retesting fee is $6 per test retry. Free 1st try per test included.
*Testing fees go to NCCER directly and we do not profit from them.

Overview
Here are some of the benefits included
Elevate in your career
Get paid better or get the job you deserve
Expert instructors
20+ year expert instructors and consultants
Alumni Mentoring
We give you hands-on training and mentoring
National recognition
NCCER credentials are nationally recognized
Set and achieve goals
Become an Instructor or reseller partner
Flexible payment options
Pay as you go, with monthly payments
Tailored to your needs
Our course will provide you with the knowledge and tools you need to succeed in your safety career. With our coaching, you'll gain the confidence you need to take your career to the next level.
Your safety success starts here
Guaranteed Security using one of the most advanced encrypted systems on the market.
The information in this page is being processed and encrypted securely using industry-leading encryption and fraud prevention tools.